Love of Reading - Core books
We love reading at College Green, and want to encourage and promote a love of reading for all our children. These are our core books, we hope you enjoy them as much as we do!
Start the love of reading
Picture Talk - Spend time looking and talking about the cover and the illustration on the title page.
Read Aloud - Read the story aloud, talking together about the pictures as you do. Encourage children to guess what's going to happen next. Turn the page to see if their predictions were right. Talking about the book deepens children's enjoyment and understanding of the story.
Join in - Read the story again and leave spaces for children to join in with the story. They can add their own responses to dramatic events.
Tell the Story - After hearing the story a few times, children will get to know it well. Encourage them to tell it to you in their own words with some words or phrases from the story. Use the pictures to help them.
Build the love of Reading - activities to share
Make a Map - On a large sheet of paper, using pencils or pens in similar colours to the book, children can draw the farmyard as a storymap. Use the pictures in the book to help them, but do not copy them.
Storyplay - Use toys, stuffed animals to act out the story. Its a really good way for children to get to know the story well and helps to build their confidence with books
Act it out - Use boxes, cushions, blankets and any other suitable props to create the world in the story. Children can tell the story as they build and navigate through their 'world'.
Talk it out - Talk about the topics raised by a story - Has a similar thing happened to us? How does this make us feel? Is the story happy, sad, funny, silly? What are our faviourite characters? Are they like us in anyway?
Make a flap book - Use paper or card to make a flap book to show favourite parts of the story
Enjoy the love of Reading
Activities
Storyplay - Pack a bag and go on a bear hunt. Talk with your child about what you will need, boots, a torch, perhaps some sandwiches? Pack all the things you will need in a large bag or rucksack before going on an imaginary bearhunt around your house, garden or near by park. Woods would be great fun!
Act it out - use a toy or have another member of the family or a pet be the bear. Hide the 'bear' and take your time to find it; and most of all....have fun!
Activities
Make finger puppets - you can either use templates like these on the Gruffalo website or make simpler puppets out of paper or felt stuck or sewn together. Children can decorate these with wool, paint and pens, have fun using them to tell the story together.
Make a story world - use materials, toys, pictures and found objects to make a Gruffalo themed story world. Your child can enjoy helping to create the story world and have fun replaying the story in their own way. There is a great example of small world on a tree stump opposite the Nursery car park on Hardinge Road.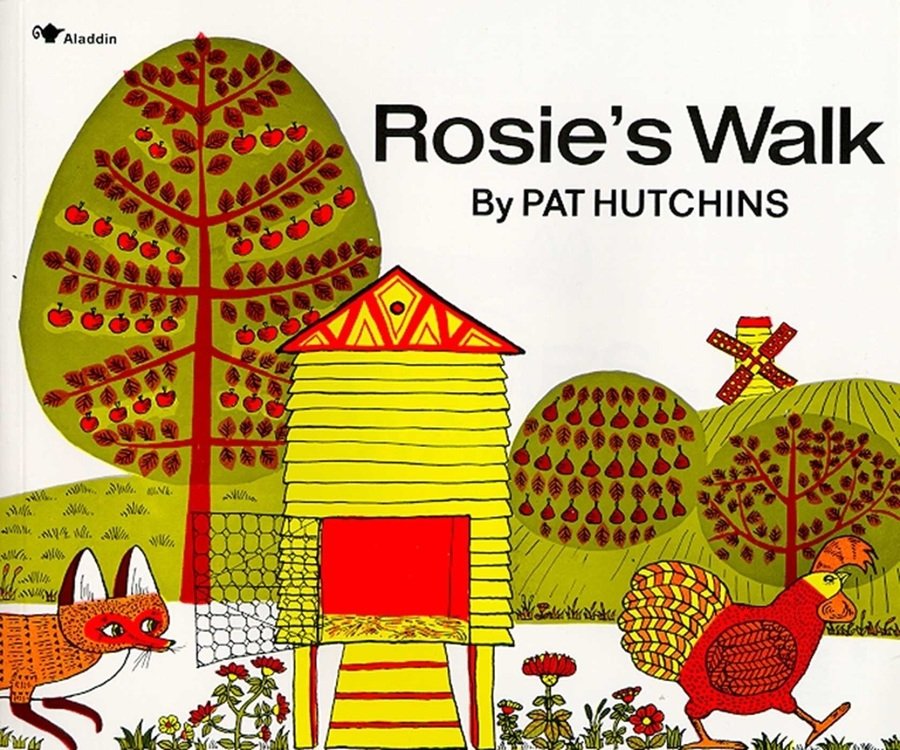 Activities
Picture Talk - Spend time looking and talking about the cover and the illustration on the title page. Ask questions like "What do you think the fox is thinking? or "I wonder where the hen is going". The double page is a picture map of the farmyard showing all the places Rosie walks to in the story, you can talk together about the farm, naming the different landmarks. You can use this to build your own Map or Storyplay, use a toy hen or fox to act it out your child can tell the story in their own words.
Make a Map - with your child draw a large map with landmarks, what did Rosie see on her walk? cut out characters to place in different positions on the map or to walk from one landmark to another. How many steps might it take? What would the weather be like?
Book 4 - Activities
Talk it out -This story is all about family and celebrations, talk about your own family, tell your family stories, when did you last have a celebration? What was the celebration for? When is your next family celebration?
Act it out- Have a pretend birthday party with toys, sing nursery rhymes List of Nursery Rhymes, Alphabetically
Make a flap book - Make a flap book, draw pictures of friends and family in your flap book, talk about each one what makes them special?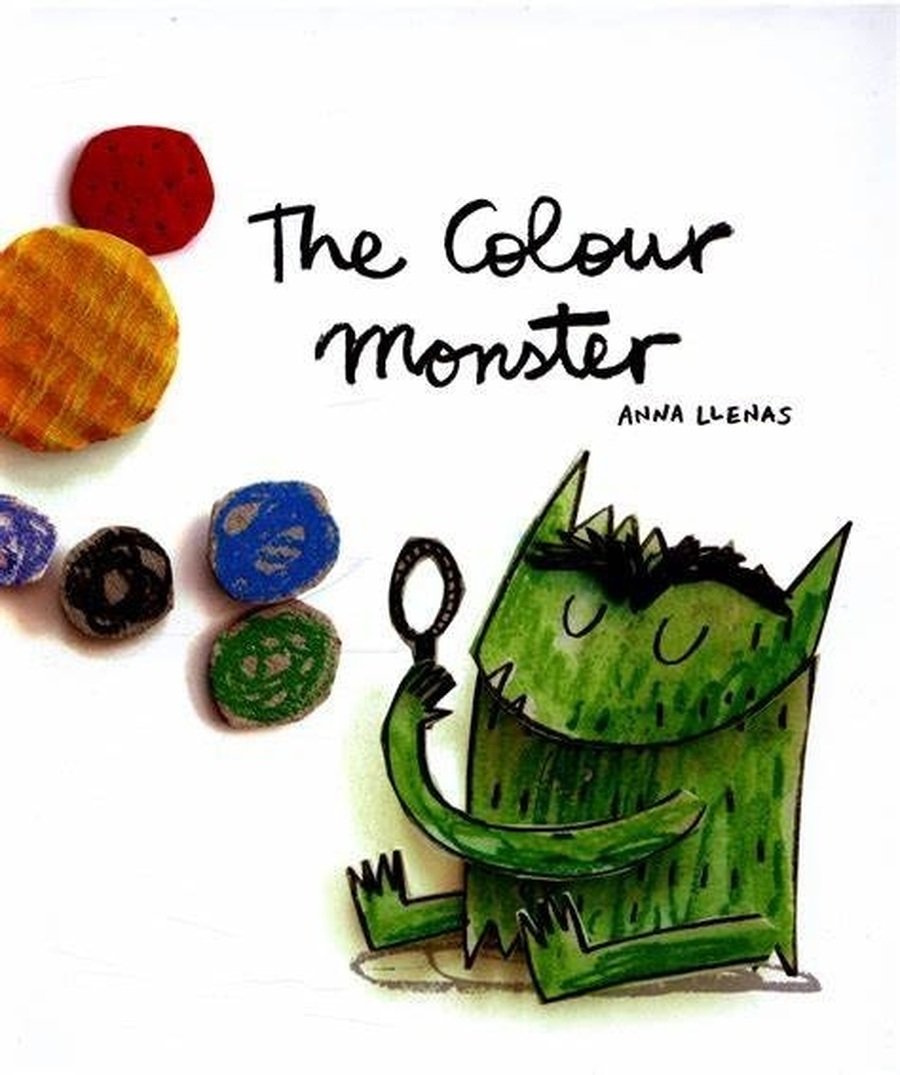 Talk it out - talk about our emotions, how we may feel blue (sad) or yellow (happy). How are we feeling right now.
Act it out - make Feelings monster stick puppets - cut out pictures of the colour monsters, glue or staple these to lolly pop sticks. Use these to act out the story or to discuss feelings.
Set up empty jars for each colour, with a corresponding colour token - a marble, pebble, you could even dye some pasta with paint (see below for instructions). Get your child to add a token whenever they want to express an emotion....which one fills up fastest?
Storyplay - Hide your colour monster cut outs around the house and have a hunt. Talk about each feeling as you find them.