We use Learning Adventures which describe children's focused interest with cross curricular links. This allows time for scaffolding and deeper levels of learning, enabling children to work together towards a mastery level across the EYFS.
Rights Respecting Schools Award - Workshop November 2019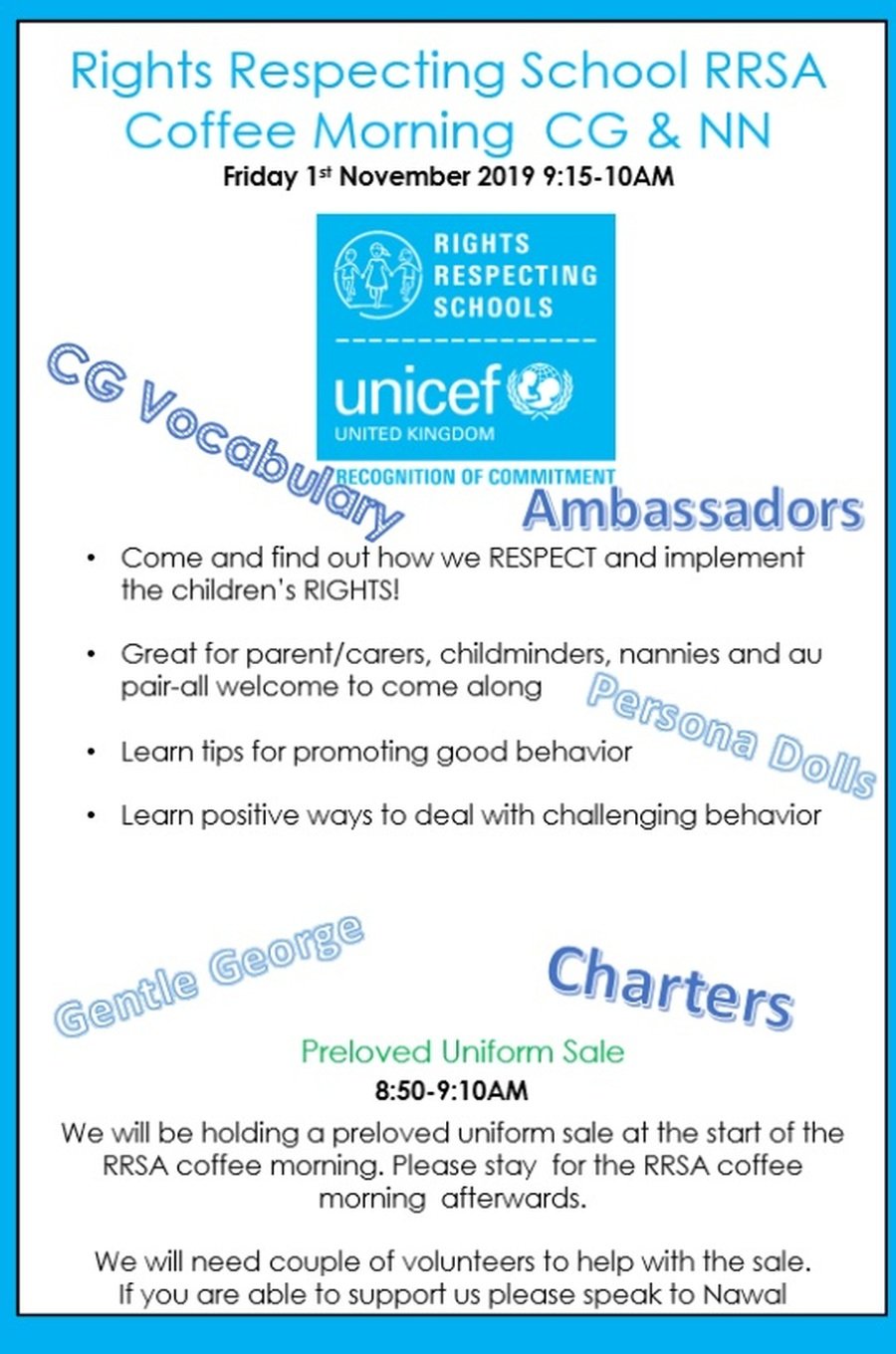 1st November 2019 we invited all of our parents to attend a RRSA workshop to learn about how we teach children about their rights and respecting others.
Hello Nature - Learning Adventure September 2019
Celebrating Black History Month - October 2019
We had lots of fun during Black History Month, we learned about our local Caribbean community, we cooked traditional caribbean food, and topped it all off by making our own carnival masks and held a carnival in the Nursery!
Our Harvest Festival Celebration - 2019
We took all of our donations along to St Marks Church on All Souls Avenue. Thanks everyone for your contributions