In 2020 despite all of the challenges College Green School and Services achieved the Bronze award by Eco-Schools. This is all thanks to the hard work and dedication of our staff, parents and students working together to make this possible.
We recycled
We planted Trees
We litter picked
We raised money for water aid
Most of all we learned lots about our environment and how to look after our planet.
Well done everyone next we are aiming for Silver!
The children at College Green have been reusing old Wellington boots to plant flowers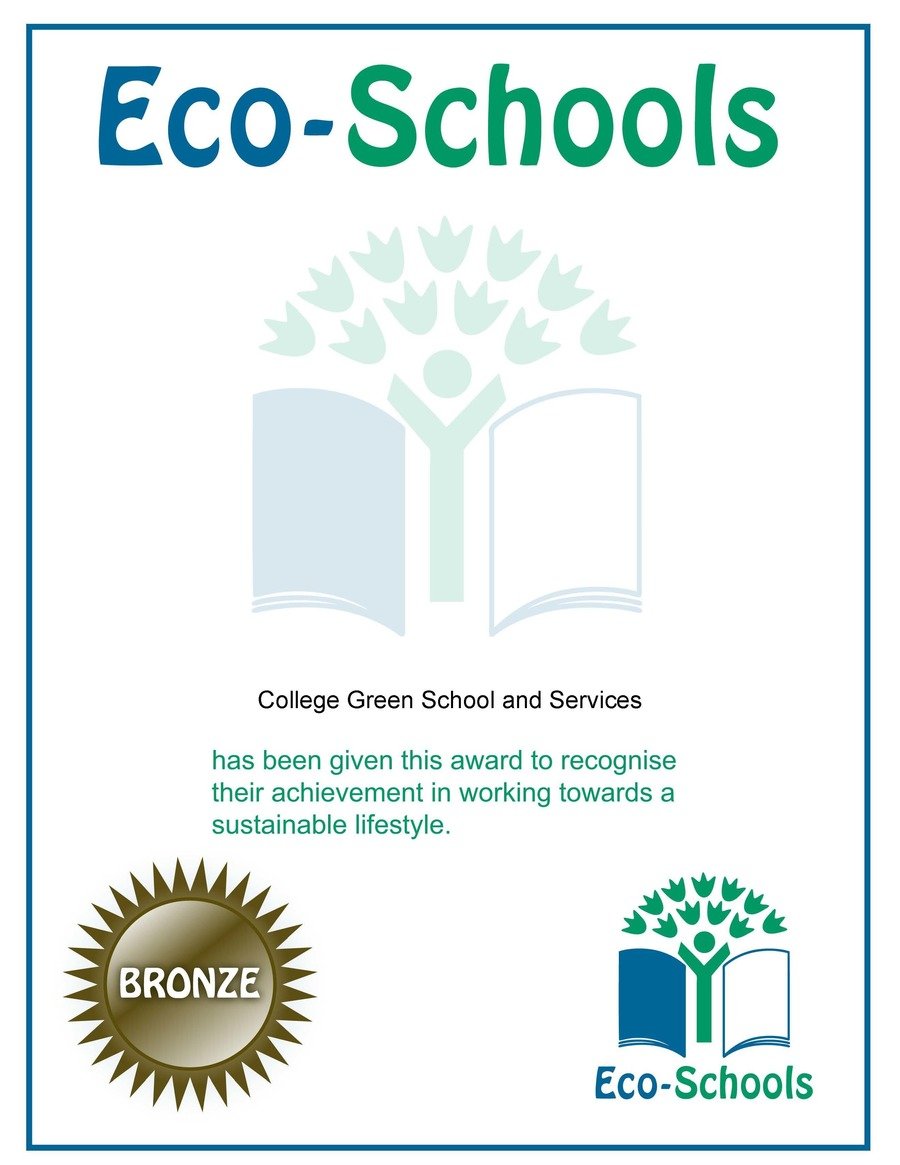 Eco-Schools Committee
We have formed an Eco-Schools Committee made up of staff, parents and pupils. Working together we plan our activities for the coming year.
Committee Meeting Dates -
20th January 2021
31st March 2021
19th May 2021
Eco Schools - Action Plans
Parent Suggestions : At College Green we value suggestions given by our parents and carers.
You said….We did!
1) The school should register with the Brent Environmental Network and to share this link with parents who may be interested.
2) The school should inform parents of a free sharing App, helping to reduce waste
https://olioex.com/ - On OLIO, you'll find millions of people giving away food & other household items to their neighbours, all for free.